The Simple, Minimal-ish Meal Planning Bundle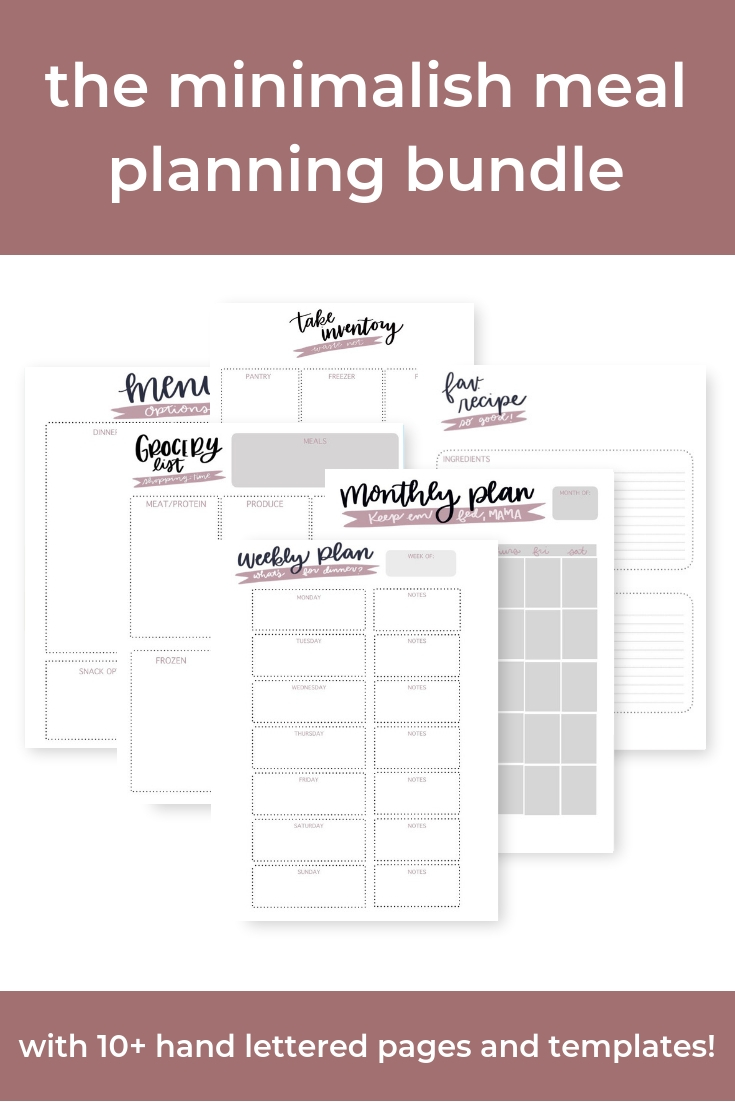 The Simple, Minimal-ish Meal Planning Bundle
These meal planning templates with a minimal-ish design and pops of fun, hand lettered headings are perfect for the mama with the lofty job of meal planning on her plate.

Providing healthy meals for the family is a daunting but important task, and it can also be pretty expensive. Use these meal planning templates to help take you through a meal planning process that will have you saving money on the budget and simplifying the task of meal planning each month!

You can do this, mama. These templates will help!
These meal planning templates with a minimal-ish design and pops of fun, hand lettered headings are perfect for the mama with the lofty job of meal planning on her plate.

Providing healthy meals for the family is a daunting but important task, and it can also be pretty expensive. Use these meal planning templates to help take you through a meal planning process that will have you saving money on the budget and simplifying the task of meal planning each month!

You can do this, mama. These templates will help!

Included are directions on how to print and use the templates to create your own meal planning binder, the process to simplify your meal planning each month/week, and quick meal planning/ budgeting tips to go along with your templates.

These templates were created in mind for families who meal plan both monthly and weekly, so no matter which one you choose, these printables will work for you!

Digital option: Use the templates digitally on an app like GoodNotes (ipad application) and save some trees!

What you'll get:
-cover art
-master grocer list template
-master meals list template
-undated monthly template
-undated weekly planner
-weekly menu template
-inventory template
-notes page template
-grocery list template
-recipe divider page
-recipe template
-blank templates for groceries and master meals (add your own categories!)
-meal planning tips and directions for printing (how to use)